Terri Marie
White Wing Entertainment
Ski Filmmaker
From working with Olympic Athletes to top public figures, award-winning producer Terri Marie has produced over 30 documentaries meant to inspire and uplift her audiences worldwide. Her work has aired on Network Television, PBS, and cable stations. Portions of her work have also aired in Europe. Her skiing footage was viewed on the giant screens at the 2002 Olympics in Salt Lake City. Terri Marie is the author of six books including "Your Inner Cheerleader". Featured in Success magazine, Marie has written for Sharing Ideas and was a columnist for the Orange County Register. Terri Marie also writes much of the music for her documentaries. Visit her website, Terri-Marie.com.
PRODUCER'S STATEMENT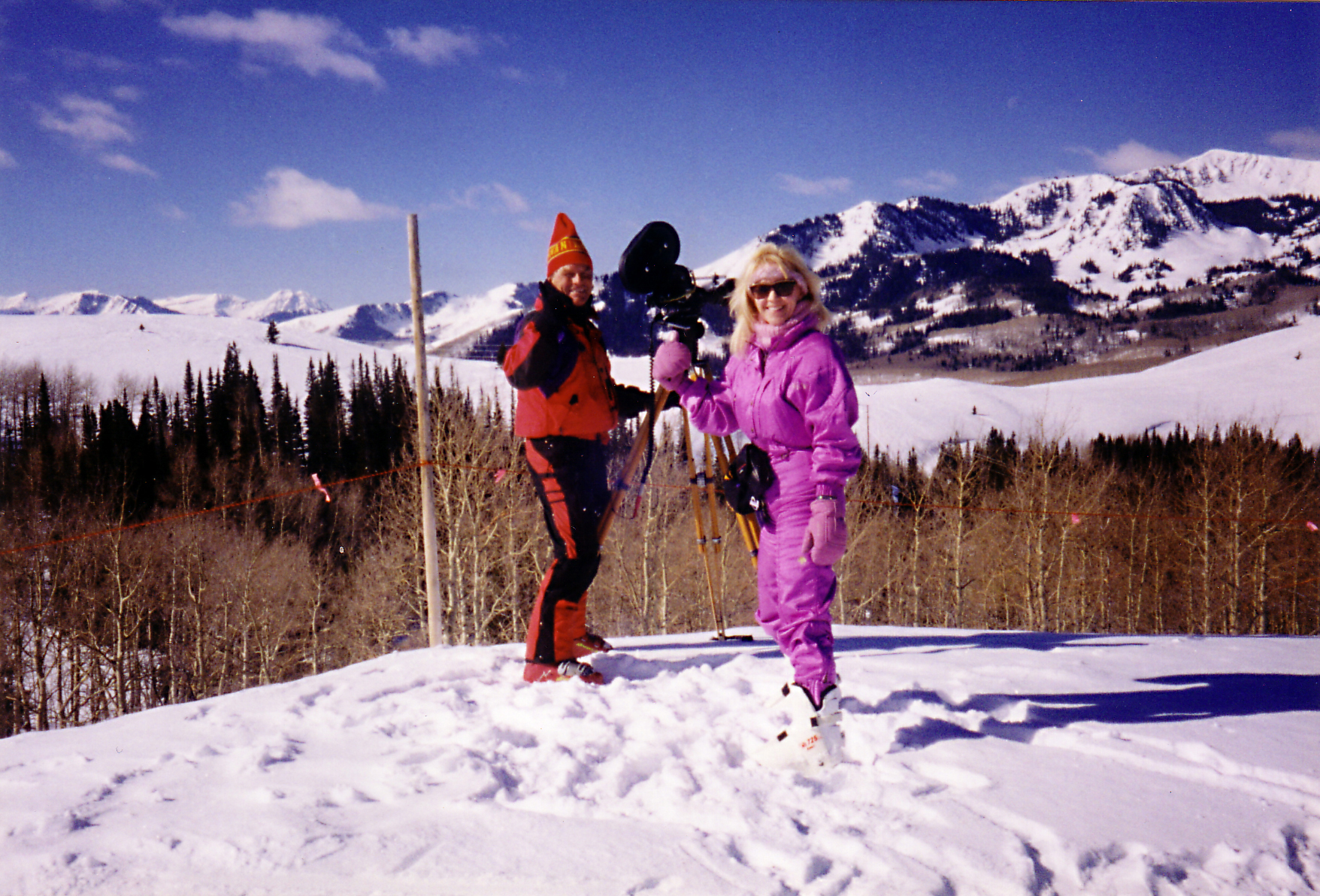 It was my great honor for over ten years to film one of the greatest legends in skiing, Stein Eriksen. Deer Valley Resort and The Stein Eriksen Lodge became like a second home to me in the winter, or "vinter" as Stein teases. We did three films together. Stein is a complete professional to work with and truly one of the most rare and beloved skiers. Not only is he an Olympic champion and "Sir" Stein, but he became a true and good friend.
Stein taught me more about skiing and more about the comraderie behind skiing than any other skier. It was my great joy to film him and create a skiing portrait of the most unique skier to ever grace a mountain. Mere words cannot describe what Stein is like. I made the film so that you too, could get a glimpse into this great Ski Legend.
All my best to you,
Terri Marie
"The quality of Terri Marie's appreciation of ski history is exemplary. She shows that she has grasped the importance of recording in a thorough and heartfelt manner the personality of Stein Eriksen and of John Jay, icons of American ski history. Her approach, far from being solely academic, brings alive the way they have appeared to their fellow skiers in their lifetime, something that is rare in the recorded annals of ski history.
Her invocation of Stein Eriksen's humanity and his superb professionalism in her speech and in the film she showed, The Heart of Skiing, at the International Skiing History Association dinner in honor of Stein...and annual meeting at Deer Valley was an outstanding example of artistry and passion in the pursuit of a true and revealing historical record."